It's not often that a new feature on a toilet grabs the headlines. However, the world of bathroom suites has been hearing all about the new edition of the RAK Ceramics Bathroom Range for 2012 – the new rimless toilet in the Compact Range.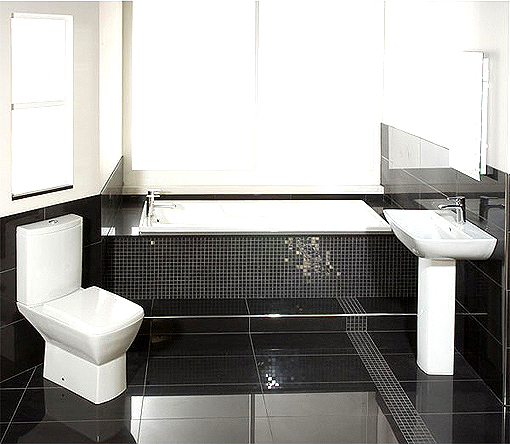 So what's all the fuss about? Why should a rimless toilet make such a mark in the world of bathrooms? After all, some people may know that Twyfords launched a similar concept a few years ago. It would seem the excitement is focused around the RAK's ability to deliver this hygiene improving feature with their legendary ability to bring style and practicality to the table all in one go. That's a statement that's easy to say, but at QS Supplies, we had to wait in line at the KBB 2012 Show just to take a look at the RAK Compact Toilet.
Combining this toilet into a new bathroom suite will bring a whole new range of benefits to the homeowner, traditionally enjoyed by commercial settings such as hospitals and care homes, who were bound by stricter health and hygiene regulations.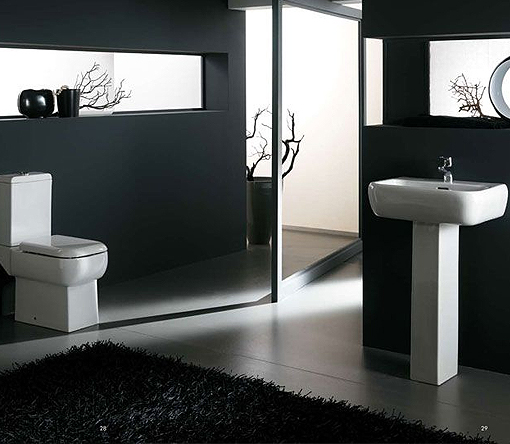 So how does it work? On operating the flush, there are 3 jets that project water into the toilet pan. These unique jets are designed to cover the entire inner pan surface in all directions. Without a rim for germs to hide, no hidden areas can be missed when cleaning. The benefit to homeowners doesn't just stop there. Cost savings on expensive cleaning brand that direct solutions under the rim of a toilet also become a thing of the past.
So if, ultimate hygiene is your motive, take a closer look at the RAK Rimless close-coupled toilet as part of your next replacement bathroom project. If you do, further cost saving measures built into the design include reduced water usage traps. Working closely with Geberit, RAK Ceramics has introduced a 33% saving on flushing volumes to achieve dual flush statistics to 4.0 Litres and 2.5 Litres.
QS Supplies always strive to work with innovative manufacturers who bring our customers style and value for money. Our collection of cheap bathroom suites for sale are no exception, and we can offer bathroom suite packages or the easy shopping experience you desire to bring the right blend of basin, toilet and bath to your bathroom. Visit our website today to find www.qssupplies.co.uk at low online prices.